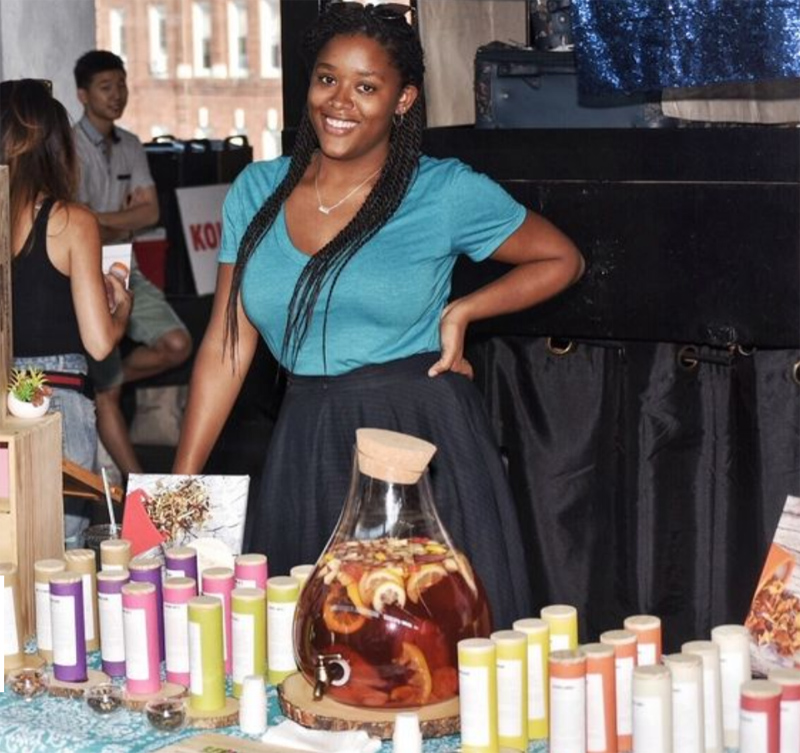 [
Generation Next Youth Movement Series
]
"Tea in touch with tomorrow" is the mantra adopted by NovelTea, as well as its founder and owner Kelsea Williams.
When asked to give a little background on how the modernisation of tea is the driving idea behind the company, Kelsea shared that the meaning is two-fold.
"We are a 'Tea in Touch with Tomorrow' in the sense that we do tea a little differently – in a fun, modern, accessible and diverse way – but we also aim to run the business in as sustainable a way as we can.
"All our teas are sourced from Fair Trade Estates that grow and harvest their leaves naturally. Here in Bermuda we aim to stay as far away from plastic as we can, taking small steps that make a big impact, like using paper straws and encouraging customers to bring their reusable container. We have also opted to use paper based packaging."
"NovelTea is a Loose-Leaf Tea Business that specializes in premium loose-leaf teas, teaware and accessories. NovelTea is all about bringing the classic tradition of tea into the 21st century – changing the narrative, taking tea from your grandma's house and showing people that it's a fun, flavorful and healthy every day drink you need in your life!"
"NovelTea offers a large variety of loose-leaf teas – all different flavors and types of tea. We have green teas, black teas, white teas, rooibos teas, mate teas and more. We also sell a small selection of teaware and accessories. We have all of the tools that you need to prepare your loose-leaf tea correctly, quickly and easily."